7 Tips for Effective Recruitment with Workflow Management
Managing a business is no small task. It involves handling many crucial details, and it is hard to keep track of everything. But there are some things you can do to ensure your workflow is organized and efficient.
Being a manager is no easy task, especially with the high demands you regularly expect to meet. With the advent of digital solutions, you don't have to go through the nightmare of handling repetitive processes every day. Instead, you can choose workflow management software that helps you perform certain tasks, which gives you more time to manage other crucial tasks. If this sounds like something you could be interested in, this post provides you with handy tips for effective workflow management.
Guide to Manage Workflow Management Effectively
Every day the HR, office managers, admin, and other officials in your business are required to meet certain expectations. They should perform their tasks to ensure that the company achieves its daily goals. Therefore, knowing the tips that can help you optimize workflow around your organization is very important.
So, where do you start?
1. Find the Right Software
One of the most important steps is identifying the best ats software that can automate workflow management. Technology has simplified the management process by saving you from wasting time on repetitive tasks. However, if you can automate some of these tasks, you can spend more time on other complex tasks that demand manual input.
Finding the best ats tracker that suits your business needs might be challenging because there are hundreds to choose from online. You might get confused about the best platform that can sort you out. We understand the hassle most organizations go through. Therefore, based on the in-depth research, we strongly recommend using RecruitHire.
RecruitHire is an ats system that allows you to manage workflows in your company proficiently. This is a handy tool for any business that might be bogged down with daily routine tasks. RecruitHire offers you the ability to customize workflows and run recruitment processes run smoothly in the background. If you are thinking of hiring new employees into your organization, this is the best tool that will guarantee you achieve your goals effortlessly. RecruitHire is a part all-in-one suite, 500apps, that has functionalities spread across various platforms for successful business growth.
It should be noted that there are various phases that every candidate should go through during the hiring process. Traditionally, this meant interviewing each candidate to determine whether they were the right pick. With RecruitHire, the process is automated, so you don't waste time handling the recruitment process manually. The workflow management software filters your applicants based on your set determinants. This means you will only have a few potential candidates to interview further. Plus, you can also schedule meetings with candidates that impress you. That's how easy it is to use reliable workflow management software that streamlines recruitment tasks.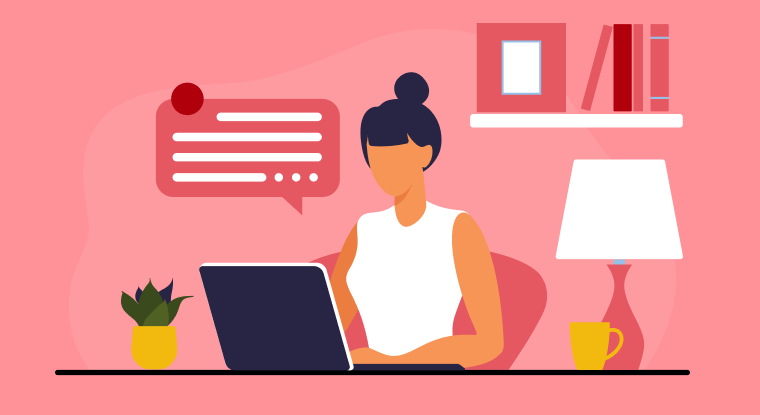 2. Create an Ideal Learning Environment
It would help if you also prioritized the need to create a comfortable learning environment for all your staff. Successful workflow management of a business is capable of adjusting to varying situations. Develop a clear set of rules your workers should follow. While doing this, aim to encourage your team to think and reason independently. Doing this helps to build confidence among your team. You can easily delegate tasks and be sure that they will be handled accordingly.
3. One Step at a Time
The process of managing a business requires time. You don't want to overwhelm your employees by making them feel like they have to achieve everything overnight. For that reason, strive to enhance your workflow right from the base. Take a step at a time as you allow your team to adjust periodically. You should reflect and allow your staff to learn and improve each phase. Over time, you will be confident that your team has what it takes to handle complex tasks in your organization.
4. Develop a Simplified Documentation
While it's tempting to overlook the importance of documenting your workflow management, this puts your business at high risk. You will never fully understand the pros and cons of a system you decide to use. However, you can always look back and fix where things need to be sorted out with simplified documentation.
5. Eliminate Digital Mess
Once you've settled on a specific workflow, the next thing you should do is eliminate the digital mess. Companies that often avoid this step end up spending millions on maintenance costs. Save your company from such financial issues by cleaning up the digital clutter that might have been left behind. Furthermore, working in an organized digital environment allows your business to keep records neatly for easier access.
6. Define the End Product
Another vital tip is that you should have a clearly defined end product. What do you want to achieve with the workflow process you wish to implement? Set clear goals and develop the right strategies to help you achieve your targets. The winning strategy you adopt evolves from providing your clients with just what they need.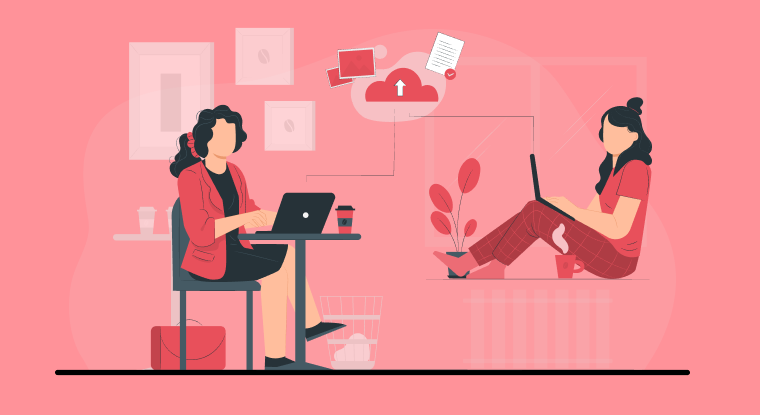 7. Follow Productivity Metrics and Evaluate
You can always gather all the metrics you need depending on the applicant tracking software of your choice. For instance, RecruitHire allows you to track your candidates throughout the hiring pipeline. The information you gather here can help determine the best candidates. You can also use your insights to determine how users interact with your website. The information gained enables you to optimize your site for better and more effective management.
8. Importance of Workflow Management
Workflow management is important to your organization because it helps save time and money. Moreover, since most tasks are automated, workflow management also reduces human errors.
Automation is an essential aspect of workflow management and should never be ignored. Do your best to ensure that the documentation process is automated because your workers might get lost if such documentation is done manually. More time should be spent analyzing data and not data entry. This is why it's strongly advisable to use technology to help you in the automation process.
Conclusion
The information in this guide should make you realize that effective workflow management depends on whether you implement the right system in your organization. A reliable applicant tracking system to help you automate the process will make a huge difference.
What Makes the Best Applicant Tracking System?
#1
Manage the whole hiring process from a single platform
#2
Create jobs, distribute openings on popular career portals and manage candidates
#3
Parse inbound emails to your career mailbox and add them as candidates automatically
#4
24/5 Support & 99.5% Uptime Guarantee
#5
Integrate with virtual interviewing tool, NinjaInterview to conduct uninterrupted, one-way, online interviews
#7
Add unlimited candidates and departments in bulk and sort them based on the stage
#8
Create automation rules to send emails and add notes based on the candidate stages
#9
Unbelievable pricing - the lowest you will ever find
#10
Everything your business needs - 50 apps, 24/5 support and 99.95% uptime
Join the SaaS Revolution
All-in-One Suite of 50 apps

Unbelievable pricing - ₹999/user

24/5 Chat, Phone and Email Support