Use These 9 Tips to Create and Job Management Effectively
A few of the best tools you should consider trying include:' to 'A Few of the Best Tools You Should Consider Trying Include: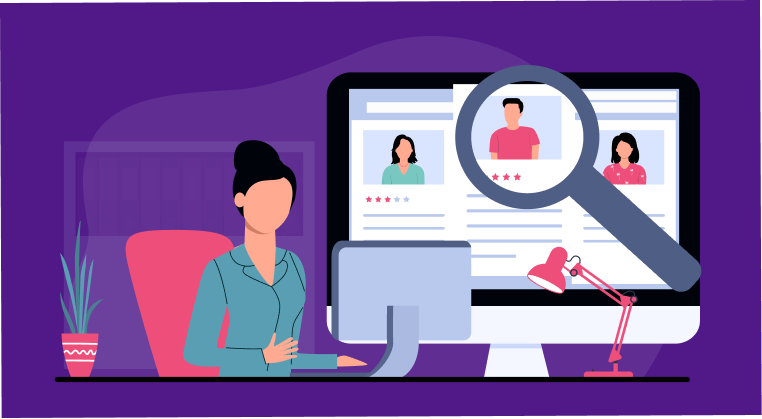 If this is the case, the first thing you should be working on is advertising these positions. The way you advertise them determines the candidates you attract. You want to attract the best candidates for the job, making it crucial to think critically about creating and managing the job openings. We've researched for you, and this post will outline for you what you need to advertise your job openings in the best way possible.
Tips to Enhance Your Hiring Process with Job Management
Job management is an invaluable tool for streamlining your hiring process and helping you make the best decision for your organization. Here are a few tips to gain more insights:
1. Use an Applicant Tracking System (ATS)
The first thing you need to do is find an applicant tracking software that suits your business needs. An ATS is a program or software that helps organizations organize applicants for the recruitment and hiring process. This software allows you to collect vital information and organize them based on skills required, experience, and other parameters. The applicant tracking tool is designed to screen all your candidates and find the best applicants based on your configurations. Using this software saves yourself countless hours that you would have wasted screening one applicant after the other. Once you narrow down to a few potential candidates, you can schedule interviews to continue screening the applicants.
That said, you might be wondering whether you can find a reliable ATS vendor online. There are tons of job management vendors online. However, this creates a major challenge for newbies because singling out the best can be challenging. To help you get started, we recommend evaluating job management software based on features. Some of the features to look out for include:
Job Distribution
Career Page Hosting
Social Sharing
Collaboration with Teammates
Onboarding Tools
Interview and Message Schedulers
Resume Storage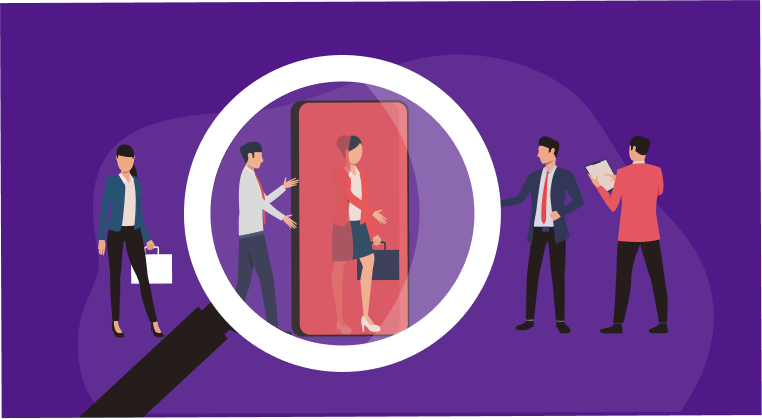 A few of the best tools you should consider trying include
Here are a few best job management tools you should consider trying new:
RecruitHire
RecruitHire is another superb product developed by 500apps. It's an all-in-one software that simplifies the hiring process for your company. You can take advantage of the incredible features it offers by signing up with their services for just $14.99. Plus, the tool can be integrated with other third-party applications for increased productivity.
Manatal
Another recommended tool to try out is Manatal. This powerful solution relies on artificial intelligence to screen applicants' files. You can use this ats software right from sourcing your applicants to the onboarding phase. Manatal's interface is quite intuitive, which means you don't have to train your employees on how to use it. Unfortunately, there is no free plan offered by the software. So, you will have to purchase their premium package to evaluate whether it's the right solution for your business needs.
Monday.com
Monday.com is another leading online applicant tracking system used by most companies. This software allows you to centralize your candidates' information. Doing so makes it easy to see where every applicant lies in the hiring process. The good thing about this job management software is that you need no coding expertise to streamline tasks when using it. Nonetheless, job management software might not be ideal for small businesses.
Well, these are just a few of the many tools you can find online. Always ensure that you evaluate any ats tracker based on the features listed. This allows you to find the best platform that meets your hiring goals.
2. Optimize Your Job Descriptions
Another great tip to effectively manage your job openings demands that you optimize your job descriptions. It's essential to focus on tightening your job descriptions. Make it clear to your candidates that there are certain specifics you are looking for. These are the ""Must haves."" Informing your applicants that failing to meet the specified criteria will disqualify them. Here's what you gain by doing this; only qualified candidates will send in their applications for starters. This means you will have a few cover letters and resumes to review. Secondly, narrowing down your talent pool makes it easy to pick from the few applied, saving you time.
3. Focus on Candidate Communication
A talented workforce is a major asset in your organization. It would help if you had their skills and expertise to achieve your company's goals. Therefore, you should value your applicants by ensuring you keep them engaged. For instance, once your applicants send in the required documents or submit their application forms, you should follow up with an email informing them that you will review their applications. Luckily, using a job management system allows you to automate the process. You don't have to worry about these follow-ups because the system will email the potential candidates that meet your specifications.
It's worth noting that if elite candidates fail to hear from you, they will walk away and choose other companies. People are busy looking for opportunities, and your company should position itself in the best way possible to leverage this talent pool.
4. Consider Your Current Employees
You've often heard that charity begins at home. Well, before you rush to advertise any job openings, you should consider whether your current employees can fill these positions. This is a great strategy that will cut on costs required to advertise and even contact candidates. It would help if you also realized that talking to your current employees about the job openings gives them a good impression. It tells them that you value them and want them to grow in your company. You can bet that this tactic helps to reduce employee turnover rates.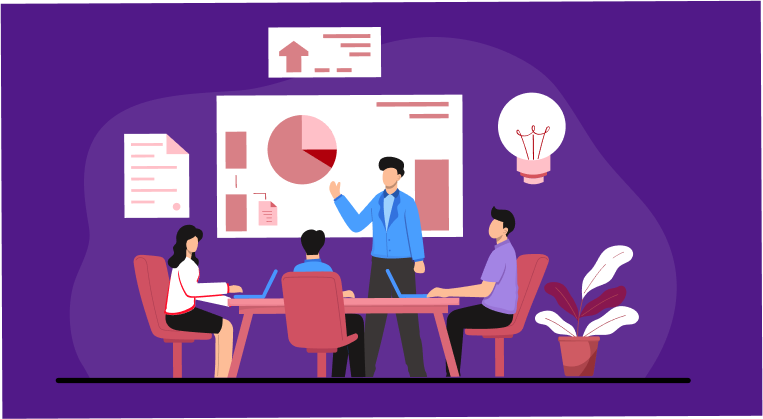 5. Streamline the Interview Process
A job management system will help you get all the details you need from your list of candidates. However, your manual input will be required during the interview process. This is a crucial step that allows you to sit down with your applicants and determine whether they are fit or not. Similarly, interviews present you with an excellent opportunity to know the candidates personally, something that job management software will achieve.
Develop a candidate evaluation template your team will use to vet the applicants. This makes it easy for them to know what is expected of them and how such interviews should be conducted.
6. Connect With Your Applicants
The best way to hire the best individuals to join your company is by taking the time to connect with them. Job management software will provide you with crucial information, including contact information, social media handles, and so on. You can use these details to connect with your candidates. If you prefer using social media, use this platform to interact with your applicants. Find out what they have been doing. Evaluate their social platforms to know more about their professional and personal lives. LinkedIn is an excellent platform that gives you all the details about your candidates' professional qualifications. Take advantage of digital communication tools to connect with potential candidates before proceeding with the hiring process.
7. Make Good Use of Sponsored Jobs
Your digital presence will affect your ability to get noticed by the people you wish to attract to apply for your job openings. There are thousands of jobs posted online every day. Therefore, to stand out from the crowd, consider using sponsored jobs. These are paid listings that allow you to rank among the first in any search engine. In addition, paid listings can help you land quality candidates.
8. Consider Past Candidates
One of the main reasons for using an applicant tracker like RecruitHire is strongly recommended is that you can always consider past candidates to fill any job openings. When hiring to fill similar positions you may have posted before, you should always think about the potential candidate list you have in your system. RecruitHire allows you to check your database and contact the candidates if they are available to apply for your job. This saves you from the hassle of sending adverts.
9. Attend Industry-Related Meetings
Lastly, networking is a great way to meet people who are looking to grow in their field. Technology has even made it easier to attend industry-related meetings.
All you need is video conferencing software like 500Conference, and you can attend all the meetings that will draw you closer to potential candidates in the field. Apart from attending these meetings, you should also remember to host them. Doing so increases your chances of putting your name out there. People will know more about your brand, and they will be interested in working with you, if not for you.
Conclusion
We hope you enjoyed our article about how to create and manage job openings effectively. With this knowledge, you can make sure the job postings that are put out for your company are effective and get the best possible applicants. So what are you waiting for? Use these tips to create and manage job openings today!
What Makes the Best Applicant Tracking System?
#1
Manage the whole hiring process from a single platform
#2
Create jobs, distribute openings on popular career portals and manage candidates
#3
Parse inbound emails to your career mailbox and add them as candidates automatically
#4
24/5 Support & 99.5% Uptime Guarantee
#5
Integrate with virtual interviewing tool, NinjaInterview to conduct uninterrupted, one-way, online interviews
#7
Add unlimited candidates and departments in bulk and sort them based on the stage
#8
Create automation rules to send emails and add notes based on the candidate stages
#9
Unbelievable pricing - the lowest you will ever find
#10
Everything your business needs - 50 apps, 24/5 support and 99.95% uptime
Join the SaaS Revolution
All-in-One Suite of 50 apps

Unbelievable pricing - ₹999/user

24/5 Chat, Phone and Email Support