A Complete Guide to Acing Your Applicant Tracking System
As the hiring process continues to evolve, the applicant tracking system has become an essential tool for employers and recruiters. An ATS is software designed to streamline and organize the hiring process, saving time, money, and resources. It is used to manage and process job applications, track job postings, and store candidate information.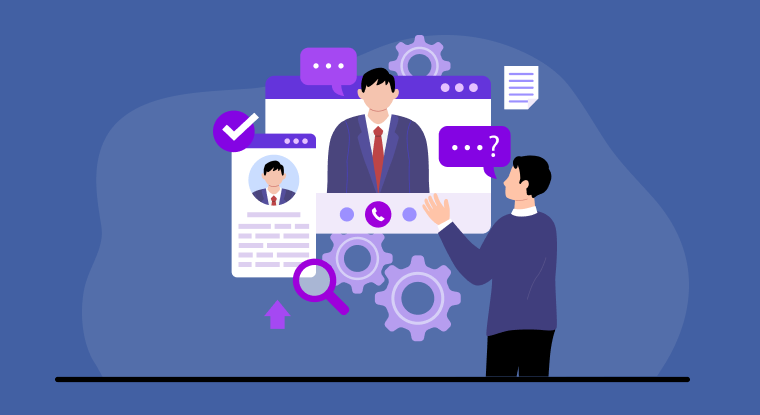 According to some of the latest data, the average cost per hire for companies in the US is $4,000. This shows at least one important thing – every business knows the value of a good hire. But getting a good hire involves more than just increasing your HR budget or spending more on hiring. To maximize your HR budget and get the best hire, it's crucial to apply the best strategies.
In the digital age, one solution stands out from the rest. And that's ATS, or Applicant Tracking Systems in full. These software solutions contain features that help HR teams streamline the hiring process. Applicant Tracking System software is a great way to harness the advantages offered by digitalization to get better candidates for your job openings.
Good ATS software is the closest thing to a guarantee that you'll get a good hire each time you post an opening. With advanced features that help you sort through applications and rank top candidates' profiles above the rest, you're better positioned to get the high-quality hires your business deserves. With over 98% of Fortune 500 companies using ATS software, there's no reason to forfeit this opportunity!
So, how do you boost your hiring process with ats software? We're prepared to help you answer this question in this article. We also show you some of the best ATS software in the market and explore some of the fantastic benefits you stand to gain with ATS software.
How Do You Know Which Applicant Tracking System to Choose?
Knowing which applicant tracking system to stick to can seem like a nightmare with so many products on the market. But there's a more straightforward process to it. Here are a few tips on how you can properly assess your options and pick a great software solution for your company:
Clarify your business needs
First and foremost, your ats software is a business utility. Your eventual choice must serve your business, not the reverse. But to know which software can best do this, it's essential to define these needs first.
Work with a team to brainstorm what is most crucial for the business in every hiring cycle. Ensure every stakeholder is involved in this step, as your decision will influence the company's hiring process for a potentially long period. Document these needs properly, as these will help clarify priorities when making a choice. They will serve as guidelines for reviewing available options so that you can select the best software for your company.
Involve your recruiters
The people who will be most directly involved in using the ATS software are your recruiters. Because they have the most experience with candidates, they're the best people to give valuable suggestions that help you make a great selection.
Involve them in every stage of implementing an applicant tracking system, from ideation to testing and piloting. Their suggestions can help you solve problems you may not have noticed from the outside. Additionally, involving them allows them to choose software that best matches your business needs. This can potentially pay off several times over in the long run. Also, by showing your recruiters that you value their contributions, you help boost their morale and desire to contribute more to the process.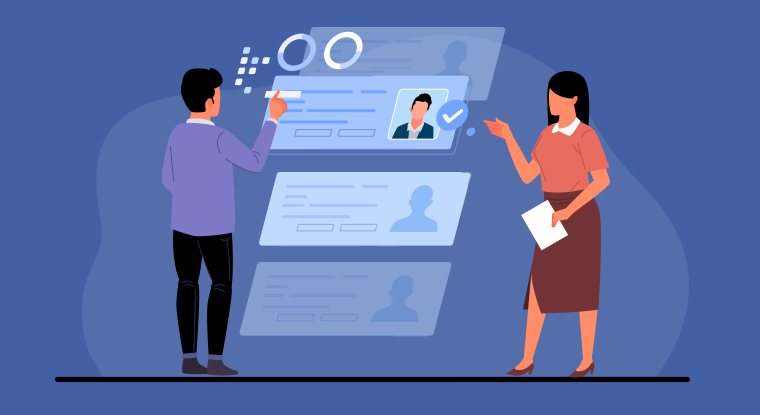 Consider user-friendliness
User-friendliness is a quality of a system that makes it easy to use. And it's a desirable quality for both ends. User-friendly applicant tracking software makes it easier for candidates to submit their applications and allow recruiters to maximize the system's features.
In fact, users worldwide consider usability to be one of the critical factors when choosing an ATS software solution. Highly complex applicant tracking systems could be a turn off. So, while surfing through the features of your choice applicant tracking systems, check how usable it is for recruiters and candidates. The easier it is to use, the better it is.
Carry out rigorous testing
Yes, the products you've seen may have fantastic features – but it's essential to see how they fare in the field. After all, you will most likely be using this software for a while. So, ensure to explore the ins and outs of this software and see how it can do in various situations.
This gives you a complete picture of the software's capabilities and ensures you have the best product for your company. With rigorous testing, you can also determine how best to use the software to generate great results, allowing you to optimize your hiring process further.
Ensure there is adequate technical support It's essential to choose a software solution that's able to help you in those times when you're in a fix. Although most ats software offers 24/7 support, finding out how much support you'd get when you need it requires more research than reading a software description.
Engage company representatives, and you can even read reviews to ensure that they are precisely what they promise. You'd want to be sure someone has your back when needed.
What are Some of The Most Popular ATS in the Market?
There are tons of applicant tracking systems on the market today. A few of the top software we recommend are:
RecruitHire
RecruitHire by 500apps is a robust, all-in-one recruitment software that allows you to shortlist candidates, carry out interviews, rank talents, and streamline hiring all in one place. With excellent workflow management capacities, RecruitHire presents a bird's-eye view of every step of the process, allowing you to optimize your hiring further. And with real-time notifications, you remain updated at all times so that you can take action quicker.
BambooHR
BambooHR is a centralized applicant tracking system software that allows you to track candidates better. With its activity dashboard and prompt notifications, you stay updated on everything. BambooHR is also optimized for employee onboarding, making the process easier for your business. And even better, BambooHR is available on mobile.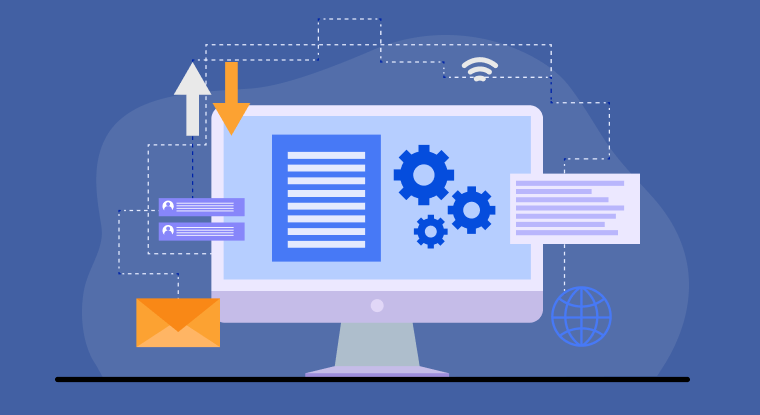 Jobvite
Jobvite is a popular applicant tracking that helps businesses attract the best candidates, screen for top-quality resumes, and helps companies hire top talent. With clients like LinkedIn, Zappos, and Schneider Electric, Jobvite has heavy credentials. Its features range from optimized social recruiting to employee onboarding, streamlining the recruiting process from start to finish.
Zoho Recruit
Zoho Recruit is a great talent acquisition system for businesses of any size. Its features-rich software makes it easier to source, track and hire the best candidates. With the ability to sort through resumes and optimize for top talent and detailed analytics that provide valuable insight, Zoho Recruit is excellent for making your hiring process more efficient.
Manatal
Manatal is a cloud-based recruitment software that can source, manage, and onboard top talent to your company. Manatal allows you to post job openings on top sites, facilitates data management, and enhances collaboration, so your HR team can better make objective decisions. And with enriched candidate profiles that leverage LinkedIn and other social media, you can better assess candidates. Perfect for businesses of any size, Manatal is supported on the web, Android, and iOS.
What are Some of the Benefits of Using an Automated Applicant Tracking System?
Using an automated applicant tracking system comes with tons of benefits. A few of them are:
Saves Time and Resources With an automated applicant software like RecruitHire, you save several person-hours, which would have been spent on manual tasks like resume parsing and paper filing. And with an automated applicant tracking system, you'd have less need for paper-based processes. Everyone in the HR team can view needed information in one centralized place, and collaboration becomes smoother.

Accelerates the Recruitment Process An automated recruitment system reduces the lag time between different steps of the recruitment process. This way, the company can fish out top talent from the pile faster.

Improves Hiring Efficiency At least two factors are essential to a company in today's job market – speed and quality of hire. Both are important and closely related. With an automated applicant tracking system, it becomes easier to win on both fronts. You're able to locate top talent faster, and you can engage more with them, allowing you to convince them to work for your company.
Conclusion
Great recruitment software is an excellent way to position yourself to get the best out of the job market. This way, you can find better talent and improve the quality of your hire.
At 500apps, we're also poised to help you streamline your employee onboarding and optimize your productivity. Our suite of over 35 apps has multiple functionalities to take your efficiency to the next level. From recruitment and employee onboarding to collaboration and productivity apps, we're prepared to help your business optimize its processes. And at only $14.99 a month, we offer the best value for your money. Visit 500apps today, and join the SaaS revolution!
What Makes the Best Applicant Tracking System?
#1
Manage the whole hiring process from a single platform
#2
Create jobs, distribute openings on popular career portals and manage candidates
#3
Parse inbound emails to your career mailbox and add them as candidates automatically
#4
24/5 Support & 99.5% Uptime Guarantee
#5
Integrate with virtual interviewing tool, NinjaInterview to conduct uninterrupted, one-way, online interviews
#7
Add unlimited candidates and departments in bulk and sort them based on the stage
#8
Create automation rules to send emails and add notes based on the candidate stages
#9
Unbelievable pricing - the lowest you will ever find
#10
Everything your business needs - 50 apps, 24/5 support and 99.95% uptime
Join the SaaS Revolution
All-in-One Suite of 50 apps

Unbelievable pricing - ₹999/user

24/5 Chat, Phone and Email Support