Here Are The 7 Stages Of Recruitment
The recruitment process comes to a close after you've found an applicant with enough experience, above-average talents, and a wonderful personality to fit the post.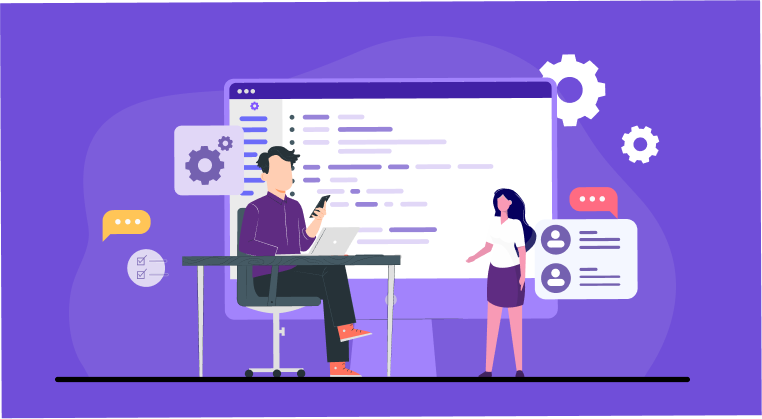 Recruitment follows different stages ranging from preparation to hiring. If you hope to attract the best talents, you need to ensure your recruitment process is running at optimum efficiency.
The process is not easy, but if done right can be advantageous. On the other hand, if it is not done correctly, you risk firing your recruit, which you may have spent time training, or having them walk out on the company. Should this happen, that position will be vacant, and you will have returned to square one — the recruitment process.
In this article, we will educate you on the seven stages involved in recruitment and give you something to ease the process but before that, let's establish some things about recruitment.
What Is Recruitment?
Recruitment is at the core of the Human Resources department. A recruitment team may be formed if the organization is large, but a recruiting manager in small businesses usually. The recruitment process involves attracting and choosing a new employee to fill a vacant role in your organization. The job is generally carried out by the HR department, managers, candidate tracking, unlimited groups, examiners, and sometimes all three.
The job of overseeing the entire process usually falls to the Human resource managers, who collaborate with other essential departments and team members to boost the recruitment process. The recruitment process ends after you find the applicant with adequate experience, above-average skills, and a great personality to fit the role.
Things to Consider Before Starting The Recruitment Process
For your recruitment to be efficient, it has to solve the staffing problem. Some of the things you need to consider in doing so involve:
The organizational structure of your company

Size of your company, nature of its operations

Prexisting recruitment workflow and selection process.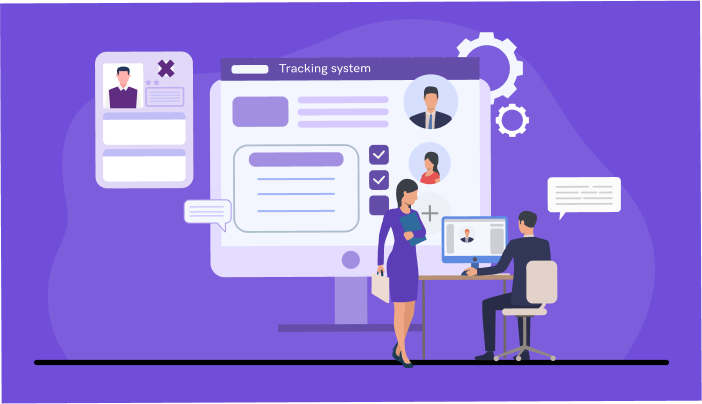 Is The Recuritment Process That Important?
Yes, it is. A standard recruitment exercise will usually target and attract qualified applicants but won't discourage anyone from trying. This allows the highest number of people to apply — the more they are, the larger the talent pool you have to draw from, regardless of how tight the job management. If the collection is large enough, it will reduce the time it normally takes to find applicants and shore up vacant positions.
A detailed recruitment process helps you separate the wheat from the chaff faster while staying focused on engaging them for maximum conversions. Your recruitment process has a massive effect on its professionalism, and in time this will help you attract the right kind of candidates.
Benefits Of An Effective Recruitment Process
Putting in the time to create and enforce an effective recruitment process can afford you the following benefits:
If you are proactive in hiring new employees, your business has more chances to succeed, and the profitability increases. You can support your departments by supplying the vital resources and staffing to fulfill their responsibilities. Reducing cost-per-hire will financially benefit your company.
Better quality of recruits
When you fast-track talented applicants, you are more likely to hold their interest. If the process is too slow, they may be disappointed and tempted to look at other companies.
3. Boosts employee productivity
One of the benefits of an effective recruitment process is that it can free up space for HR teams to invest time in training both old and new employees.
The Seven Stages of the Recruitment Process
Now that you know what a good recruitment process sounds like, you're probably wondering how you can use that knowledge to create one for your company.
Here are the seven different stages you need to pass through to arrive at a simple and executable recruitment process:
Before you post about a vacancy in your company, you need to create a job posting. It may look easy to pinpoint your hiring need when you're replacing a worker who quit, but the task gets more complex if you're creating a new position or changing the responsibilities of a role.
But in truth, regardless of whether that position was just vacated or newly formed, you can't find what you're looking for if you don't know what you're missing. This is why the recruitment process should start with identifying the vacancies that exist, after which you can then analyze the job specification.
Analysis of the job specification should be done regularly to have a go-to list when you need to know what skills and techniques you need to add to your team. If you can, the moment you realize you'll need to hire another person, be proactive. Please do something before it becomes urgent.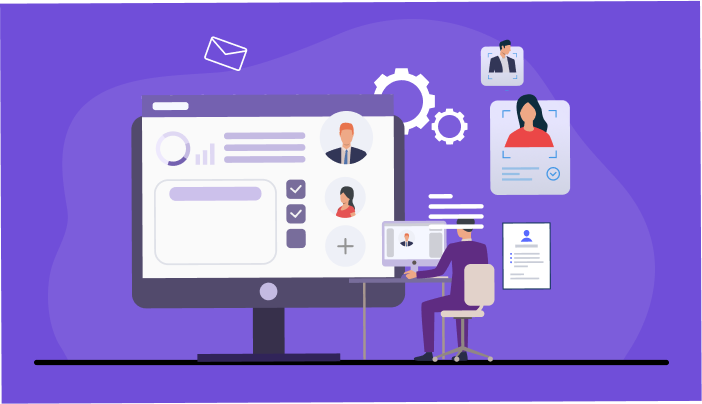 Prepare the Job Description
Now that you're aware of what is missing, you're to fashion a good job description, and this can't be toyed with: It is one of the things that make your recruitment process very effective.
Defining the duties that go along with a role will help your applicants know whether they can offer their best or not. Job descriptions are you telling a worker what you expect from him. In this, you must be as specific as you can be to meet people who can keep up with your demands.
Fashion a Recruitment Plan
A recruitment plan saves you time and energy. With it, you can work out the best method to put the word out there about the vacancy. In addition, the plan helps you decide who will review resumes, schedule interviews, and eventually choose the right candidate.
It would be best to employ keyword recruitment tools to lower the search period during the recruitment process. This is usually the longest part of recruitment, but keyword tools can help you separate those not qualified for the role.
Recruit Only The Best Applicants
If you're hunting for talented people, then you know many other companies will be as well, so you have to maintain constant communication with them or move on to opportunities they perceive as better.
Depending on how large the hiring team is and how unique the recruitment needs are, a variety of interviews may be scheduled for every applicant. In addition, you could do a phone screening for those who have made it this far to narrow down the list further.
This should ideally be within a week. However, it shouldn't take too long, or your applicants will lose interest. You could also do this over a virtual meeting, and if you're satisfied, you then request a face-to-face interview.
This is essentially the last step before you, as a recruiter, do a final evaluation, so make sure you take your time. Let the interviewee know what you're up to and how long it will take to make your decision. Also, don't forget to do a follow-up even if you think they are not a good fit.
Offering an applicant a position does not guarantee them taking that position. So you have to present them with an offer they can't resist, no matter how ambitious they are.
Many people have reported how likely they accept a job offer faster if the manager contacts them, so don't waste any time before you do so. However we advise you to expect this aspect of recruitment to take time, you should be ready to negotiate salary and benefits.
Induction of the New Employee
Once a candidate accepts the job offer, they have become bonafide members of the company. Communicate the date the job begins and the time, and afterward, conduct background and reference checks on that employee. After that, you can introduce them to the other workers you have hired, and the induction can begin.
Conclusion
The Recruitment Process can be a pain, especially if you don't take the time to plan for it adequately. Even if you do, anything can go wrong at any moment as the process is like a chain reaction; you can't proceed without checking previous boxes. To make it easier, we recommend RecruitHire, all-in-one software that acts as an applicant tracking system to help you manage the recruitment process proficiently.
With RecruitHire, the hiring process becomes simplified, and you can save valuable time with features like candidate tracking, job management, automation, workflow management, and kanban boards.
What Makes the Best Applicant Tracking System?
#1
Manage the whole hiring process from a single platform
#2
Create jobs, distribute openings on popular career portals and manage candidates
#3
Parse inbound emails to your career mailbox and add them as candidates automatically
#4
24/5 Support & 99.5% Uptime Guarantee
#5
Integrate with virtual interviewing tool, NinjaInterview to conduct uninterrupted, one-way, online interviews
#7
Add unlimited candidates and departments in bulk and sort them based on the stage
#8
Create automation rules to send emails and add notes based on the candidate stages
#9
Unbelievable pricing - the lowest you will ever find
#10
Everything your business needs - 50 apps, 24/5 support and 99.95% uptime
Join the SaaS Revolution
All-in-One Suite of 50 apps

Unbelievable pricing - ₹999/user

24/5 Chat, Phone and Email Support