Top 5 Job Applicant Software Programs
An ATS system can be used as a stand-alone solution or as a component of a comprehensive HR management suite. A talent acquisition suite can be created by integrating these technologies with onboarding and recruiting marketing tools.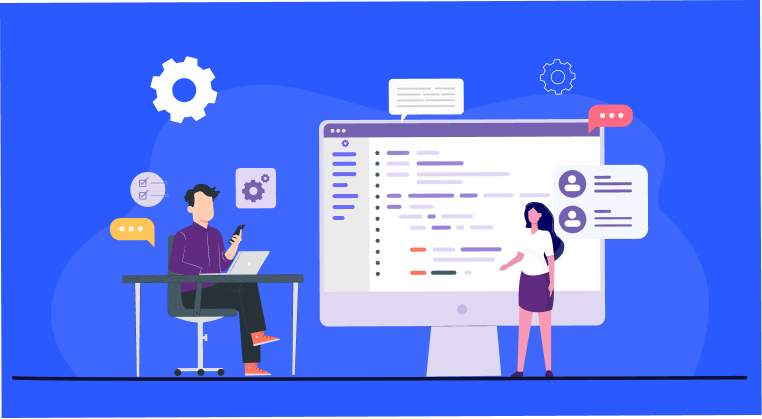 The hiring of new talent is streamlined with the aid of applicant tracking systems (ATS). ATS systems recruiting platform oversees the entire hiring procedure, including hosting career pages and organizing interviews. By gathering, categorizing, and organizing applicant resumes, these systems assist recruiters in reducing the time spent reviewing resumes and interviewing potential candidates. They maintain candidate information in a centralized system of records so that talent pools may be built and candidate information can be kept.
HR departments frequently use ATS to streamline candidate qualification and increase hiring process efficiency. Some application tracking software additionally offers job advertising options and/or candidate relationship management tools to HR professionals and recruiters.
To qualify for inclusion in the best ATS system, a tool must:
Gather, classify, and examine resumes and any related candidate data.

Organize talent pools with a personalized methodology.

Ensure that the candidate and the hiring manager or recruiter can communicate.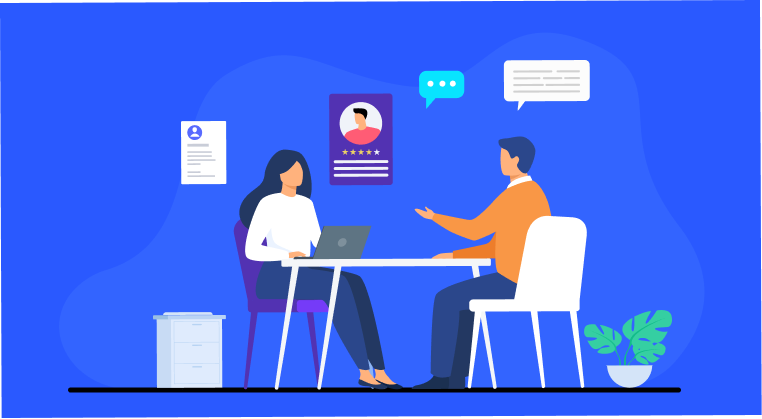 Features of an Ideal Job Applicant Software
Here are some of the top features of an ideal job applicant software:
Career Website
One of the first places you have to advertise your organization to potential prospects is on your career website. Make sure you can alter the appearance and impressions of your career website with the help of your applicant tracking system. Additionally, it must function equally well on mobile devices and desktop computers.
Application Process
The process for applying to you shouldn't require the candidates to pass through any hurdles. Make sure the candidates can send you their information in any method they like, including by uploading their resume, effortlessly applying through LinkedIn, or even by taking a photo of it with their phone. Your recruitment system must be enabled to reduce tension between you and your ideal applicants while you are on the go.
Collaboration Tools
Tools for hiring collaboration keep everyone informed by enabling multiple internal parties to examine the status of candidates. Automatic application evaluation and onboarding time forecasting are features of the intelligent job applicant software. With the help of the highly comprehensive ATS tracker, you may nimbly schedule interviews.
Integrations
Your applicant tracking system is typically just one step in the hiring and recruitment process. You must ensure that your job applicant software connects your hiring data to the rest of your recruiting ecosystem, from background checks to HRIS. Built-in and programmable integrations reduce pointless data entry activities and reorganize your workflow, enhancing the hiring process as a whole.
Analytics and Dashboards
One of the key functions of your job applicant software must be making sure that your analytics are simple and easy to configure. Your job applicant software must allow you to make these adjustments, even if you start with pre-built report templates or tailor your metrics for a very specific need. Dashboards that display your current important metrics and help you keep an eye on trends like time to hire and other barriers are additional aesthetic benefits. Utilize spontaneous dashboards to quickly and easily visualize metrics so you can filter candidates and avoid recruiting delays.
Candidate Search
You must have invested the majority of your time, effort, and resources into building a sizable applicant database. So make sure your job applicant software includes a robust candidate search feature. This will make it simple for you to find the qualifications your ideal candidate should have for either standard or custom areas. You can also improve your search by using criteria based on your needs, such as process, application, and/or geography. Additionally, you must be able to use tailored filters to match the particular needs of your business. With the help of the most widely used LinkedIn scraper tool, you may quickly collect data from LinkedIn.
Video Recording
Make sure that you can add a new layer to your job applicant software by enabling candidates to make quick video responses directly from the platform. By having the applicants react to your screening questions, you are able to keep up with communication with your applicants quickly. Additionally, it gives them a chance to communicate with the hiring group more directly, which ultimately saves time.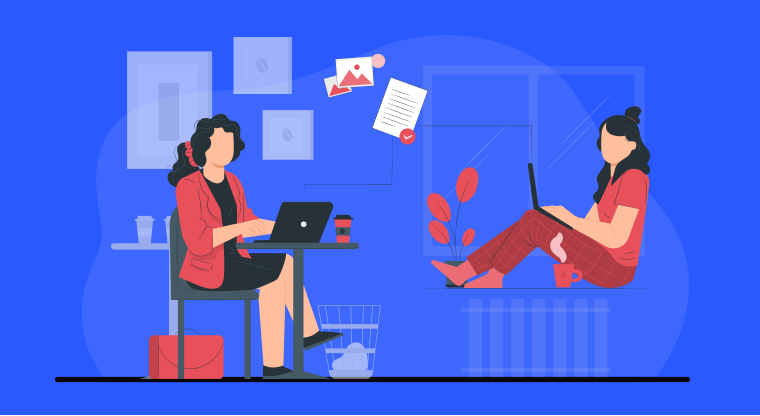 Job Applicant Software: Top Picks
Some top job applicant software are listed below making it easier to choose:
RecruitHire
You can add, track, and manage candidates, vacancies, and other information using RecruitHire's all-in-one recruiting platform. It is an all-in-one job applicant software that enables you to hire quickly and effectively. It includes an application tracker, a career portal, job posting forms, and a resume parser. With the use of prompted surveys, email templates, and multiple-stage screening stages, RecruitHire offers robust automation for the hiring process.
It is an all-in-one recruitment software A built-in application tracker, career site, job posting forms, and resume parser are used to streamline recruiting and make recruitment easier. This is followed by powerful automations that use prompted surveys, email templates, and multiple-stage screening to automate the hiring process. Integrations and widgets make the hiring process easier, integrate RecruitHire with your email and phone service providers.
JOBVITE
A cloud-based application tracking system (ATS) called JOBVITE gives users the ability to handle hiring procedures like posting jobs, screening applicants, conducting interviews, and extending job offers. It is appropriate for midrange and large-scale hiring firms.
Using Jobvite, a business may create a customized career portal for applicants. The system provides a number of tools for managing compliance and the onboarding process.
With the use of Jobvite's customer relationship management (CRM) and recruitment marketing modules, organizations can create talent pools of passive prospects to whom they can distribute branded messaging and campaigns
BambooHR
Job applicant software, BambooHR, assists expanding enterprises in centralizing, automating, and connecting their people data. It provides a one-stop shop for managing personnel data and compiling insightful information on the greatest personnel to find, hire, and onboard. Track hours, streamline payroll, and record benefits. Likewise, evaluate the performance and employee experience. Additionally, when you expand, our sizable marketplace of pre-built connectors will assist you in achieving even more business goals and maintaining the connectivity of all your data. By combining your HR tools with the BambooHR platform, you can free up more time to concentrate on what really matters—growing your team, enhancing the employee experience, and moving your organization forward. Among the thousands of our clients are innovators like Fitbit, Fab, FreshBooks, Klout, and Squarespace.
greenhouse
greenhouse provides a complete service to help companies find prospective employees. The hiring platform with the fastest market growth, Greenhouse, is used by several leading companies, including Booking.com and Pinterest, to create and automate their hiring procedures. The products from Greenhouse Recruiting foster positive applicant experiences at all points of contact, cut back on administrative tasks, and keep teams engaged. In addition, Greenhouse is the market pioneer for diversity, equality, and inclusion (DE&I) solutions, which help to lessen prejudice and build fair hiring procedures.
Lever
Lever is a top talent acquisition suite that enables talent teams to quickly meet their hiring objectives and link businesses with top talent. Lever is the only platform that offers LeverTRM, a single package with comprehensive ATS and sophisticated CRM capabilities for all talent acquisition leaders. Building genuine and lasting relationships, scaling and growing their talent pipeline, and finding the best candidates to recruit are all made possible by LeverTRM's capabilities. Lever Analytics offers tailored reports with data visualization, offers accepted, interview comments, and more to assist recruiting managers and executives in making strategic decisions. Additionally, Lever's platform enables businesses to hire inclusively, aiding in the elimination of hiring bias. Lever assists more than 5,000 businesses worldwide with their hiring needs, including
Conclusion
Application tracking systems are effective tools for streamlining the hiring process. They make it simpler to keep organised and track progress while also assisting organisations in finding the finest candidates for a certain position swiftly.If you believe you need a cutting-edge applicant tracking system, RecruitHire is available to fully meet your requirements. Additionally, the best ATS system, RecruitHire iis available for a free trial by visiting 500apps.com.
What Makes the Best Applicant Tracking System?
#1
Manage the whole hiring process from a single platform
#2
Create jobs, distribute openings on popular career portals and manage candidates
#3
Parse inbound emails to your career mailbox and add them as candidates automatically
#4
24/5 Support & 99.5% Uptime Guarantee
#5
Integrate with virtual interviewing tool, NinjaInterview to conduct uninterrupted, one-way, online interviews
#7
Add unlimited candidates and departments in bulk and sort them based on the stage
#8
Create automation rules to send emails and add notes based on the candidate stages
#9
Unbelievable pricing - the lowest you will ever find
#10
Everything your business needs - 50 apps, 24/5 support and 99.95% uptime
Join the SaaS Revolution
All-in-One Suite of 50 apps

Unbelievable pricing - ₹999/user

24/5 Chat, Phone and Email Support