Are you using applicant tracking system ... So What?
An applicant tracking system (ATS) is a piece of software that allows for electronic recruitment. An ATS can post job openings on a corporate intranet or website, screen resumes, and generate interview requests by email or within the system.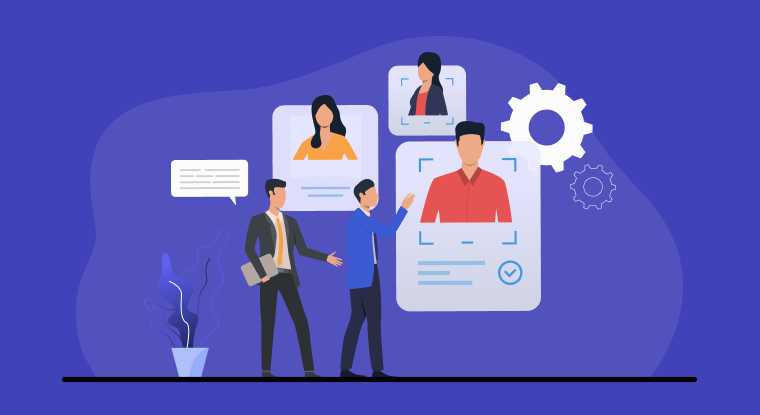 Companies have different ways of using an applicant tracking system. However, the result is usually the same – to help managers and recruiters sort through thousands of applications to find the best quickly. But did you know that an applicant tracking system is capable of more than just sorting through employee resumes?
What is an Applicant Tracking System?
An applicant tracking system is an all-in-one recruitment software that you can use to hire the best talents. It has various features like a resume parser, smart bots, a career portal, email integrations, site integrations, and more than you can use to shortlist and interview candidates. The powerful automation uses multi-level screening stages and custom triggers to simplify the hiring process, and you can use the system to reach more candidates.
Applicant tracking systems help you manage candidates from the initial outreach to the interview and acceptance or rejection. Since there are many types of ATS, the one you use will determine the features you will enjoy.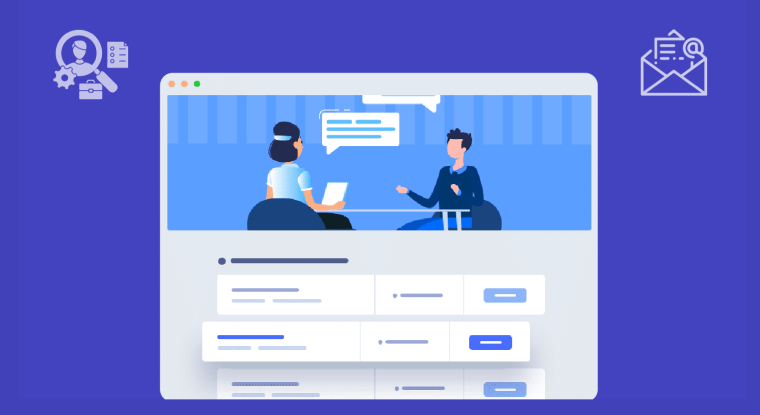 How Does an Applicant Tracking System Work from the Employer's Perspective?
An ATS can also provide employers with valuable insights into their recruitment process, such as the number of applications received and the time taken to fill a role. Here are a few points:
1. Career Page Hosting and Job Distribution
A career page is a portion of a company's website used for displaying open positions. For example, you can set up the page and customize it to include descriptions, logos, photos, and other features to help improve your chances of hiring only the best. An applicant tracking system allows you to manage your career page from their platforms.
An ATS Software also helps you post your jobs to as many boards as possible to maximize your reach. The platform is integrated with various recruitment websites where you can publish your job postings with just a few clicks.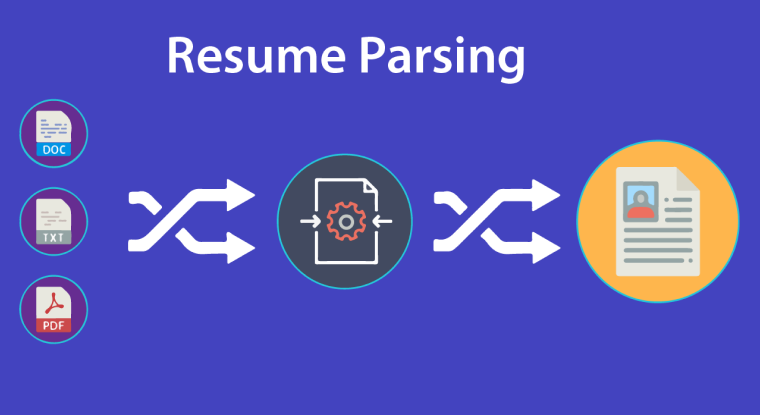 2. Importing and Parsing Resumes
When applicants start applying for open positions, they will receive resumes from various sources. Some may even send theirs through email or physically. An applicant tracking system allows you to import resumes or scan hard copies into a single database. The resume parsing feature is great if you receive tons of applications.
An ATS software can parse thousands of resumes quickly using custom qualifiers so that only the best candidates make it through the system. It scans for relevant information, extracts keywords from resumes, and categorizes applicants based on who best matches the job description. This entire process saves time and energy.
3. Candidate Tracking
You can use ATS to track candidates at various stages. For example, you can know who you've contacted, who is at an interview stage, and who needs a follow-up. You can track HR performance since it generates reports. So, if candidates are dropping off at a particular stage during the process, you can find out why.
An applicant tracking system automatically stores resumes for future use. So, even if an applicant does not meet the requirement for a position, you can always contact them for new openings without going over the stress of creating a new job post.
4. Email Reach Out
Recruiters can customize their ATS software to send, track, and optimize emails as part of the recruitment process. It will send acceptance or rejection emails and notifications of interviews. You can optimize it to forward emails from candidates directly to your inbox, so you don't miss anything throughout the process.
5. Real-time Appointment Scheduling
You can schedule real-time appointments any time you want with an applicant tracking system. Everyone involved with the interview can integrate ATS into their calendar and send it over to the applicants to make their availability visible to the candidates. This feature eliminates the need to book interview slots with the interview panel or hiring managers.
6. Bias-free Hiring
One of the common issues that employers have to deal with is the controversy around workplace appointments concerning sex, age, race, and nationality. Use an applicant tracking system to remove hiring bias since the AI focuses only on skills and capabilities. Such integration will attract quality candidates, strengthen the recruitment cycles, and ensure Applicants from various backgrounds.
Conclusion
After selecting the perfect candidate, you can start the onboarding process with ATS. The system speeds up the time you need to hire and fill an open position. When you incorporate this technology into your hiring process, you will save your recruiters' time, save cost, and hire only the best candidates. Switching to an ATS can be the Key Factor in Finding Your Perfect Employee Match. Try it today.
What Makes the Best Applicant Tracking System?
#1
Manage the whole hiring process from a single platform
#2
Create jobs, distribute openings on popular career portals and manage candidates
#3
Parse inbound emails to your career mailbox and add them as candidates automatically
#4
24/5 Support & 99.5% Uptime Guarantee
#5
Integrate with virtual interviewing tool, NinjaInterview to conduct uninterrupted, one-way, online interviews
#7
Add unlimited candidates and departments in bulk and sort them based on the stage
#8
Create automation rules to send emails and add notes based on the candidate stages
#9
Unbelievable pricing - the lowest you will ever find
#10
Everything your business needs - 50 apps, 24/5 support and 99.95% uptime
Join the SaaS Revolution
All-in-One Suite of 50 apps

Unbelievable pricing - ₹999/user

24/5 Chat, Phone and Email Support