How Do You Recruit Someone
It saves time and allows company personnel to concentrate on other tasks, such as developing effective questions and exams for evaluating candidates.
Where are all the capable workers? You will often find yourself asking this question once you interview potential candidates for a job. Understanding the process of recruiting takes time and experience. However, it is an essential skill for any good business manager. One bad hire can create a huge dent in your company's reputation. He doesn't just waste your company's time and money but affects the morale of team members in a negative manner.
While most companies have a set criterion of qualifications that a candidate must possess, others look for a certain skillset in their employees. Different hiring situations also play a huge role in making this process difficult. Finding and hiring the right employees for your company requires thorough research, diligent preparation, and a clear objective of your company's vision. The first thing you'll need to consider is the objective itself, and the first step in creating an objective is forming an HR team full of excellent members that work together. Nowadays, most companies use digital tools such as RecruitHire for this recruitment process.
Creating a Job Post
Simply creating a job posting is not enough to gather the people you want to hire. You must come up with specific requirements, qualifications, and criteria for the said job post so that those who do apply have the necessary skills you are looking for. Moreover, with any job, there are countless applicants. Filtering out these candidates manually can be very difficult. Digital tools can be very helpful in this regard. They can create efficient job posts after you enter enough details.
It saves time and allows the company members to focus on other aspects, such as coming up with good questions and tests for assessing the candidates. Usually, some candidates that apply to a job posting aren't even qualified enough to do so. However, this does not stop them from applying and they make the process difficult for the hiring team. These tools reduce such types of workload tremendously and create job posts so that ineligible candidates are discouraged from even applying.
Application Tracking Systems
With the help of digital tools, companies use applicant tracking software. It allows them to manage the applications in bulk and distinguish the most qualified candidates from the rest. The candidates are shortlisted based on the criteria you created. Moreover, tools such as RecruitHire store specific details of candidates that stand out and manage them under a unified interface. Judging candidates based on these details can be crucial in determining if they are right for the job.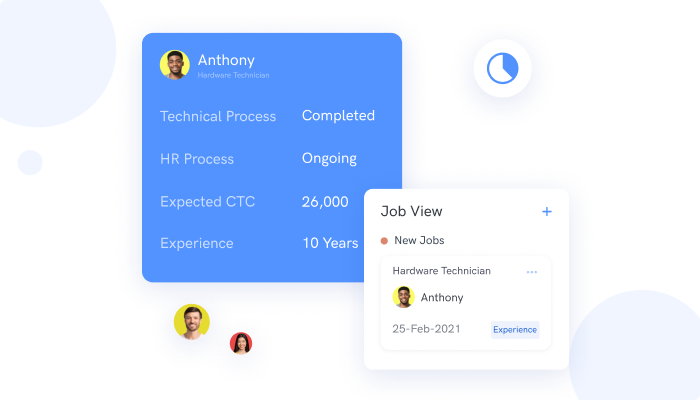 To make your work even easier, you can use mapping tools to arrange all the resumes in a similar structure. This helps you compare the traits of candidates and make an informed decision. Different applicants have different backgrounds. Thorough research on these backgrounds can give you a clear idea about your candidate. It eliminates the possibility of any frauds or impostors. Manually researching candidates is extremely difficult. However, if you use these digital tools, it is a piece of cake.
Plan and Structure your Job Interviews
What questions should I ask them? This question comes to mind of every person who has been assigned to conduct an interview. After all, structuring and planning your interview questions is very important. There is more to a person than just his skills and experience. Many of the candidate's qualities or flaws are revealed in a live interview. Their speaking manner, confidence, facial expressions, and physical qualities are all a subject for an interviewer.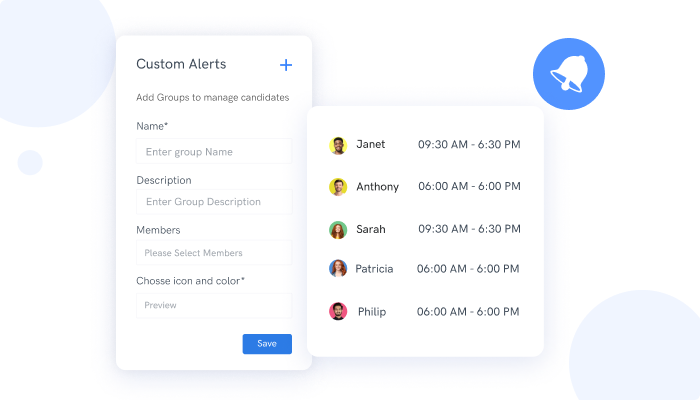 Choose the right questions related to the job. Get their viewpoints on team-building activities and communication tasks. Make sure that they have the right temperament to fit into your company. Negative-minded people often ruin the morale of the entire team. RecruitHire has already created multiple assessment tests and interview questions for you to choose from.
Establish Proper Communication with Applicants
Transparency is of paramount importance when selecting a candidate. It would be best to communicate with him honestly about his expectations and yours. Make sure that they know what they are getting into. Tell them how much pressure they will have to face every day at the job. If they want to be a valuable member of the company, they must be willing to do things other candidates are unwilling to do. These include extra effort, honest work, clear communication, and timely arrival and departure. All of these aspects should be considered while recruiting someone for the job.