How To Recruit Online in 2022?
Whether you're a small company looking to scale or an established enterprise with a big hiring plan, recruiting online will become the norm.
Since the onset of the pandemic, people and businesses have valued the importance of the internet. With lockdowns and other health safety measures, people had to work remotely, and businesses competed to hire the best people to work from home. In 2022, this might not change as companies strive to continue using the internet to achieve their goals. If you are running a business, the chances are that you are thinking about recruiting candidates online. How do you do this? What should you consider? Are there any reliable applications you can use to streamline the process?
This brief guide will provide you with the answers you are looking for. Read on to learn more about how you can recruit online in 2022.
How To Recruit Your Next Employee Online
Use An App
While recruiting potential candidates over the internet might not be a new thing, it's important that you understand how to use an app to simplify the process. The best application should ensure you find it easy to acquire and manage talent. A common challenge most employers face when looking for a recruiting app is identifying the best software.
There are many software vendors online. This makes it challenging to know the right provider for your business. To ensure you settle for a platform that meets your business needs, one way is to look for distinguishing features. For example, the best recruitment software should be packed with the basic features that will make the recruitment process easy.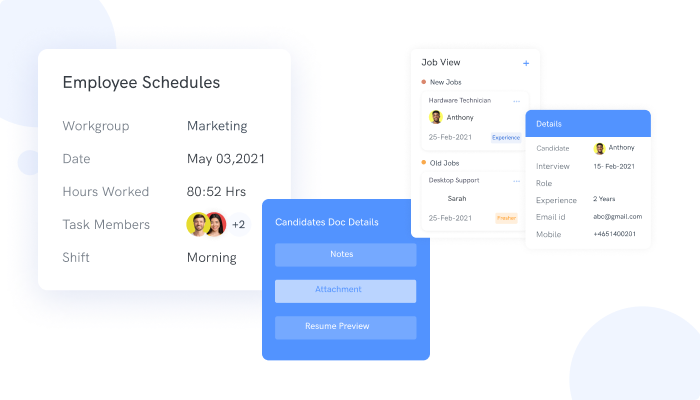 For instance, a good tool should help you develop an interactive job board or career site. This is a page where your applicants will access the available job openings you posted. The site should be responsive enough, and it should also be appealing to attract a large talent pool. Another feature that recruitment software should have is an applicant tracking system. This feature allows you to track candidates based on your set qualifications or specifications.
Other must-have essential features are as listed:
AI-powered ranking system
Candidate screening
Recruitment templates and guides
Interview process management
Review and evaluation tools
Social recruiting through social networks or messaging
Recruiting process automation
And so much more
A recommended applicant tracking system that provides these features and more is RecruitHire. This is a product of 500Apps, and it delivers. With this software, you no longer have to worry about handling manual activities like applicant tracking, and job management. RecruitHire has powerful automation features that will simplify the hiring process for your business. This means that the HR team can save time and focus more on other tasks requiring manual effort.
So, why use recruitment software?
Besides improving your business productivity, using recruitment software enhances your company's social reach. Good software should improve your online presence on social platforms like Twitter, Facebook, Instagram, and others. You can then reach a wider audience, which means you can reach the right applicants and appeal to them to send their applications.
A reliable software will also save you the time you need to handle tedious tasks. For instance, you can free your HR team from filing forms and all kinds of paperwork. Likewise, a recruitment software speeds up the hiring process by avoiding these monotonous tasks.
Data collection from candidates might also be an issue if you don't have the right tool working for you. RecruitHire streamlines the process of receiving applications from multiple sources like other job boards or your site. In addition, insights from the recruitment software can bring a huge boost to your candidate profile because you get to interview only the best in the field.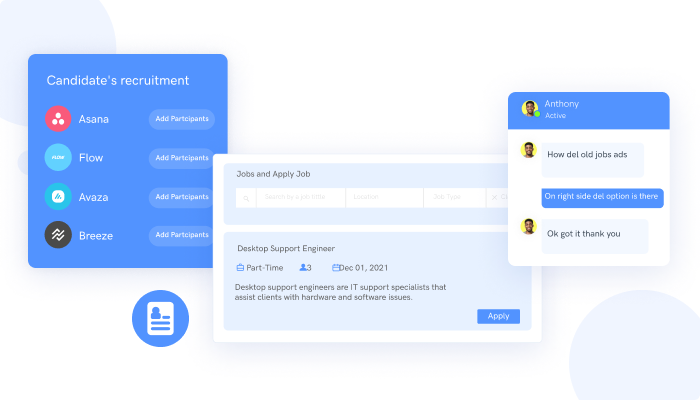 Search Engines
Recruiting online also demands that you know how to use search engines to your advantage. After all, you want candidates to find you or access your recruitment website. To enhance your visibility using search engines, always remember to plan your keywords, localize your search criteria, offer informative descriptions, and update content. Doing this should get you noticed, and this will attract ideal candidates to apply for your job post.
Agencies
The internet is home to a diverse talent pool. However, the issue is that you can't filter out all candidates because there are so many to choose from. For this reason, you need to work with an agency that already has a good selection of applicants that might interest you. In addition, working with an agency saves you time and money. You can quickly fill up an open job position with the best candidate in the market. Moreover, reliable agencies have already performed background checks on potential candidates. So, you don't have to go through this process again.
Conclusion
Recruiting online will be a major trend to watch out for in 2022. With more people and businesses taking advantage of the internet, there is a good chance that millions of people will be seeking jobs online. Therefore, it makes sense that you use the right tools to help you recruit talented candidates over the internet.