What Is Applicant Tracking System Software?
Applicant tracking systems are designed to help human resources professionals ensure quality control over their recruitment process.
As a business owner, it's up to you to figure out how best to make company processes as efficient as possible. The less strain you put on your staff, the better things will be for your company. For example, it's not enough to hire talented staff that can handle heavy workflow when it comes to human resources. It's also vital to give them the tools they need to streamline the process and get the job done without pushing too hard.
Many different processes go toward business success. In HR, much of your success will come from how well you can handle the flow of applicants. After all, without the right talent to push your business forward, you'll have a much more challenging time outpacing your competition in the industry.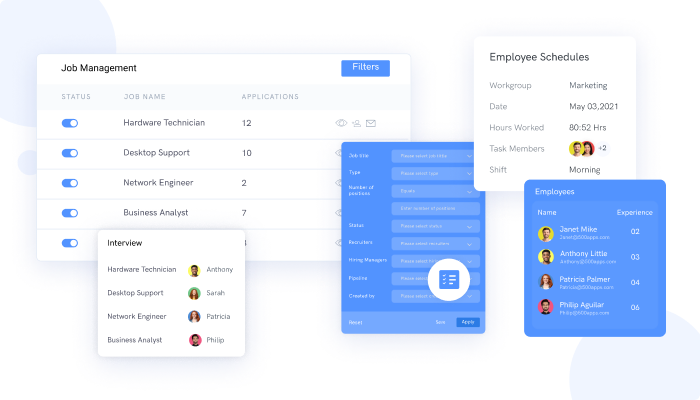 Application Tracking System Definition
The ats software is software for HR that can help streamline the recruitment process by offering an easy database to access new applicants. While the recruitment process might not yet overburden newer businesses, there'll come a time when a company gets too many resumes to get the job done with traditional documentation effectively. Therefore, it's crucial not to make things too challenging for HR staff, as you want the recruitment process to go as easily as possible.
Manage The Recruitment Process With An Application Tracking System
Much like every other aspect of your business, the recruitment process can be made much easier with the help of digital tools and programs. Much the same way that digital marketing campaigns are streamlined with the right tools to help you tweak marketing campaigns, your recruitment process is made that much easier with an application tracking system.
It's not the kind of situation where the use of ats tracker is optional. The most popular companies in every industry utilize an application tracking system to lighten the load. The number of new applicants at any given day is simply too much if you were to try to handle it with physical documents.
Which Application Tracking System To Use
Here lies the question of the day — which ATS should I use for my business? The good news is that there are plenty of different examples out there that can give just about any business what they need to maintain a smooth recruitment process. Thankfully, we've done most of the work for you, and all you have to do is choose between the best ats software below.
RecruitHire.com - The best type of applicant tracking software is the one that offers an all-in-one solution to give your HR staff a much easier time. Are you interested in multi-level screening pages? What about easy-to-handle questionnaires that can easily screen applicants for your business? Do you want a platform that easily integrates into your business's other aspects, such as customer relationship management (CRM)? You're in luck, as RecruitHire is one of the top ATS software developers around, ensuring that you have everything you need in one convenient package.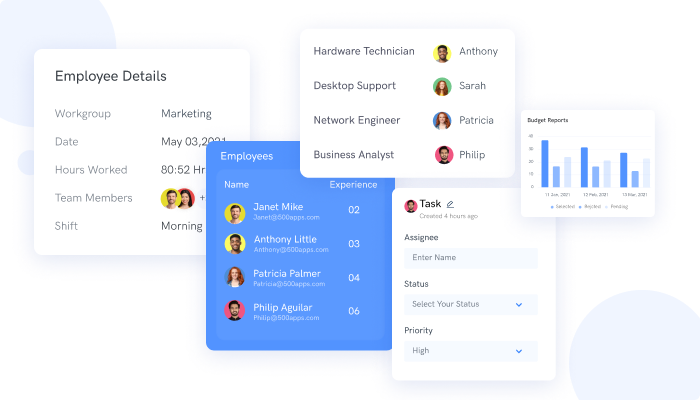 Monday.com - As stated above, there are many different ATS software developers that you can trust. RecruitHire offers a great all-in-one package, though there are others in the running, such as Monday.com. What you get with the platform is an easy way to customize your applicant tracking systems, giving you the most control over the process. It's all about getting as much data as possible for a single interview that gives you the insight you need on the applicant.

Manatal - With so many ways applicants can apply for jobs, it's only a matter of time before you start getting applications from different platforms. Social media is a fantastic platform for potential hires, and Manatal makes it possible to produce a more than decent applicant tracking systems with social media as the basis. You won't have to worry about candidate sourcing and streaming, as Manatal offers the tools you need to streamline the recruitment process.

SAP SuccessFactors - In this list, some platforms trump others regarding certain aspects. For example, Manatal's specialty is social media, and RecruitHire is all about offering a generally optimized experience. SAP SuccessFactors is an applicant software that focuses on data and analytics. It also offers plenty of solutions outside of the recruiting process, including payroll and general performance management.
Conclusion
If your question is whether or not you should go for an online appicant tracking system, the answer is obvious — it's a mandatory part of success in any industry. Even if you feel you don't need such a system right now, there'll come a time when the usual methods won't cut it. You'll have to go the extra mile and streamline processes with the right digital suite, and the examples above will get the job done.