Different jobs have different requirements. Thus, organizations use different recruitment methods to attract the best possible workforce. In other words, it will not be wrong to say that employers have to use those hiring techniques that will be suitable for their environment.
The chosen technique should also appeal to the type of workforce they are looking for. Sometimes, you will notice different recruitment methods being used within the same business. However, this entirely depends upon the department and the role.
The Types of Recruitment Methods Your Business Should Consider
Every company makes plans to fill vacancies without wasting much time. Unfortunately, however, things often fail to go ahead as planned. As a result, when put under pressure, hiring managers often switch to an old habit that seldom shows expected results.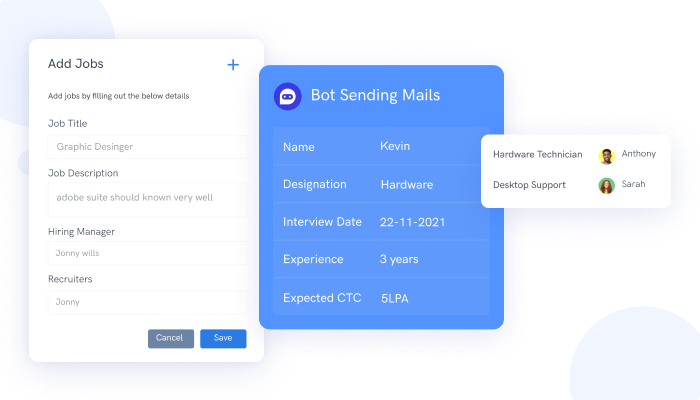 Shrewd and experienced recruiters know about their arsenal of quick recruitment options. However, the key is to use the proper method to attract suitable staffing. Some of these recruitment methods are discussed below.
Direct Advertising
An excellent way to attract applicants is by placing job adverts on job boards, industry publications, career sites, and social media. In addition, it also enhances the reputation of your company and offers proper exposure to your employer branding.
However, direct advertising also comes with its fair share of disadvantages. This recruitment method can prove to be rather expensive. Additionally, if the ads are not aimed towards the right sort of workforce, it may either attract unsuitable applicants or very few applications for a specific vacancy.
Talent Pools
Often, an organization has to reject many applicants who are almost suitable for a specific vacancy. Therefore, it will be somewhat helpful for the recruiters of an organization to search their talent pool databases. This method will enable them to find out all those candidates or applicants who were not hired earlier but were good enough for the vacancy.
It is needless to say that most hiring decisions involve choosing between a minimum of two or three applicants. Recruiters can go through their talent pool for similar experiences and skills whenever there is a new vacancy. This process will save them plenty of time and effort.
Referrals from Other Employees
Most of the major organizations have employee referral programs. Such a referral program is a mix of external and internal recruitment. Under an employee referral program, existing employees are asked to refer people they know suitable for different vacancies. In a way, this is like spreading the news of an organization's vacancy by word of mouth.
This recruitment method is quick, cost-effective, and since these referrals are from your existing employees, the applicants will also be suitable for the job. In addition, the new hire will know beforehand about your organization and the way work is encouraged in the office.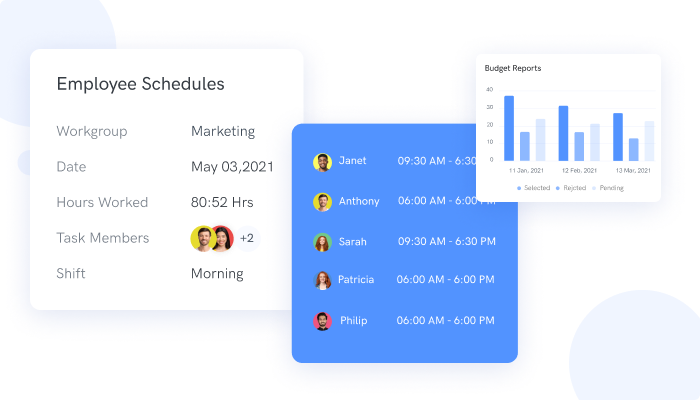 Promotions
Promotions are probably dreams come true for any employee working in an organization. However, it is a recruitment method for any organization to fill a specific vacancy. A company identifies internal employees suitable to fill a particular open role. For the employee, a promotion means moving up the corporate ladder.
When an employee gets promoted, higher pay and added responsibilities are inevitable. However, from the organization's point of view, it is recruiting an employee to fill up a new vacancy. Using this recruitment method is simple, fast, and also helps the company save money in the recruitment process.
Internal Transfers
Although the concept of promotion and internal transfer is the same, these two recruitment methods aren't quite the same thing. Unlike a promotion, internal transfers do not come with added responsibilities. It does not also involve a hike in the salary. Instead, internal transfers are horizontal moves within the same organization.
An organization can transfer their staffs to the same role in a different region or branch. Internal transfers may also involve an employee taking up a similar position in a separate division or department.
Recruitment Agencies
Many organizations outsource their hiring process to a specialized recruitment agency. On behalf of the organization, these agencies conduct full-cycle recruiting. Indeed, the cost of hiring an agency to do the organization's job is pretty high. Nonetheless, it helps the company get some time to concentrate on other crucial matters.
Recruitment agencies are an excellent option for organizations to get their hard-to-fill vacancies filled up as soon as possible. Unfortunately, several organizations do not have proper internal HR resources to focus on hiring.
Bulletins
There are several jobs that you can put up on bulletins. Some of the best jobs for bulletins include agricultural and factory jobs. Many unemployed people wait for hours outside factory gates to hear the announcement of contracts or day jobs. People also gather at local co-ops or markets for agricultural employment. Then, they go through the list of jobs put up.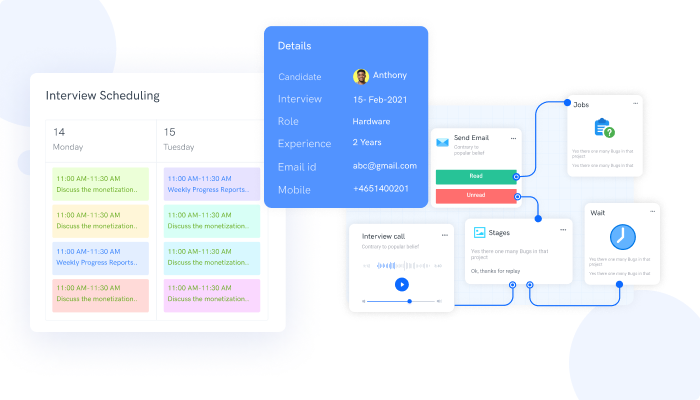 Using a Recruitment App
Hiring new talents for different job vacancies in the same organization can be a big challenge for the HR team of the company. However, it is possible to make the hiring process simpler. With the help of a recruitment app, you can simplify the recruitment process. One of the most user-friendly and efficient recruitment apps is the RecruitHire app.
RecruitHire.com
The RecruitHire app is designed to easily simplify the hiring process and save some time in the process. The app helps with job management, candidate tracking, workflow management, automation, and Kanban boards.
The RecruitHire app is an all-in-one recruitment app. It comes with a built-in career portal, resume parser, applicant tracker, and job posting forms. You can easily automate the hiring process with the help of this app. Use the triggered questionnaires, multi-level screening stages, and email templates.
Different organizations use one or more recruitment methods to hire people to fill up vacancies. Naturally, some of these methods are more challenging than others. However, with the help of a suitable recruitment app, the process of hiring people can be simplified. One of the best and most efficient hiring apps is the RecruitHire app. It is an all-in-one recruitment software with powerful automation options.