Why You Should Use An Applicant Tracking System?
An applicant tracking system can streamline your hiring process by managing your recruitment pipeline in one easy-to-use platform.
Organizations that use applicant tracking system are more likely to attract the best talents in the current market. Identifying top skills can only be possible with an efficient recruiting strategy. Irrespective of your recruitment team's faultless, they cannot be as efficient as an automated and streamlined recruiting process.
The process of recruiting talent can be elaborative and time-consuming. Delegating the task to a software give enables your recruiters to only engage the top talents. Not only will it save more time, but applicant tracking systems will also improve your entire recruitment process. The strenuous legwork will be avoided, and your team will be able to tackle what is left without being jaded or confounded.
Reasons You Should Be Using an Applicant Tracking System in Your Hiring Process
Let us walk through some reasons you should use an applicant tracking system in your hiring process:
Efficiency
Applicant tracking systems can speed up your hiring process significantly. The time-to-hire, which entails job posting, sourcing, interviewing, and hiring, is reduced considerably. This metric is a testament to how the applicant tracking software will improve the efficiency of your recruitment process.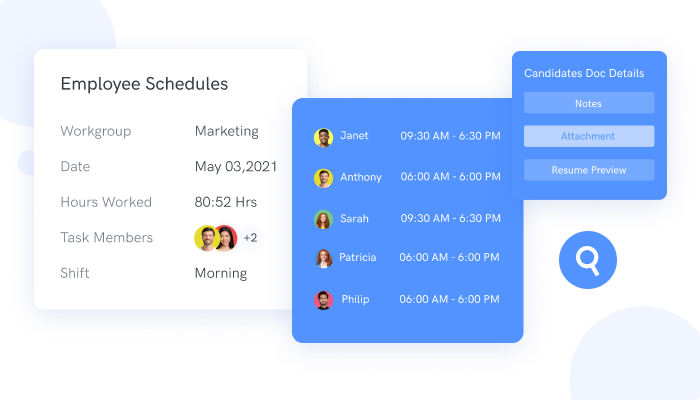 The average workload of job offers for a new opening is 250 applications. Streamlining the application volume to have only about 4-6 candidates for the interview is not light work. An ats tracker uses an algorithm to screen all applications against the job requirements. Applicants who do not meet the requirement are removed, and the rest are ranked according to their qualification proficiency.
Your recruiters would have avoided time-wasting with bad applicants and will be at their best to focus on the promising profiles.
Automation
Applicants tracking systems automate your organization's hiring process, from using the algorithm to identifying profiles that match the overall administrative tasks. No longer are you or your team of recruiters required to engage with applications manually. This guarantees a friction-free hiring process.
In addition, ats tracker automation reduces the administrative burden. Administrative tasks like job ad posting, creating social media content, emailing candidates can take a lot of time. The automated ATS automatically sends rejection letters, schedules interviews, and so on. This leaves more time for the recruiters to engage the suitable candidates.
Track Candidates
Applicant tracking systems help recruiters to stay organized. The software collects and store resumes in a database for hiring professionals to access. The software keeps all the resumes in one place and helps the recruiters and HRs stay organized.
Actually, applicant software helps to hire professionals to narrow down their applicant pool, but it also helps track candidates. The software keeps track of candidates from top recruitment websites like Indeed, LinkedIn, etc., and monitors new candidates. By using automatic rankings, the tool compares each candidate's resume to the job description. Hence, recruiters can focus only on the candidates' ATS has recognized as the best match.
In addition, the software exploits automatic messages and customizable workflow to help you keep in touch with candidates at all times. With built-in templates, you can customize bulk responses to acknowledge applicants.
Job Management
Manually screening through piles of resumes in every recruitment season is an overwhelming job for recruiters. The applicant tracker helps to manage the position of your recruiters seamlessly. No longer will the best candidates fall between the cracks of their wearied selves.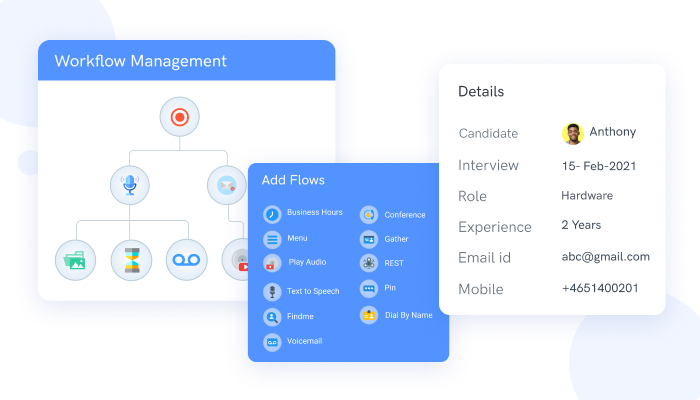 Also, the software allows for collaborative hiring. With the job of recruiters now made easy, ATS collaborative features can facilitate collaborative hiring. The HR teams can easily compare notes on every candidate and make a collective decision, with each recruiter having a say. This feature helps to assemble a diverse and more successful team.
Now that only the best candidates come through the ATS recruitment funnel, your recruiters' decision-making becomes more effortless. In addition, the organization's quality of hire will improve as recruiters have more time on their hands to gather more information about each candidate. They can then make a complete assessment of each candidate before completing the hiring process.
Workflow Management
ATS is imbued with tools to manage your workflow. With specialized features, the right applicant software will optimize your recruitment process for each one of your hirings. Innovative tools of ATS like: automated video interviews help you save time focusing on people; assessment reports to help you measure your applicant's performance objectively; and many other features that empower you with data-based insights to improve your recruitment decisions. Understandably, every hiring is different; using the proper ATS will be adequate to match all your recruitment needs.
Takeaway
The online applicant Tracking Systems will help you to hire our next employee faster. You will also be able to keep a database of applicants longer. Every organization wants the best minds working for them, and ATS will help you focus on hiring them.