What Does It Mean To Be In Recruitment?
Recruitment is a process of identifying, attracting, and selecting the best candidates available to fill job openings.
Employees working for an organization play a significant role in the success of their company. If a company hires the wrong candidates for filling up its vacant posts, it will never be successful in the long run. The overall business will suffer a significant loss, and the organization may also get bankrupt. In other words, if the employees are properly and carefully chosen, the company's future will always be bright.
The recruitment department plays a substantial role in hiring suitable candidates. They have to go through several steps of the selection process before they can safely and confidently choose a candidate for a job in their firm. But what does recruitment exactly mean?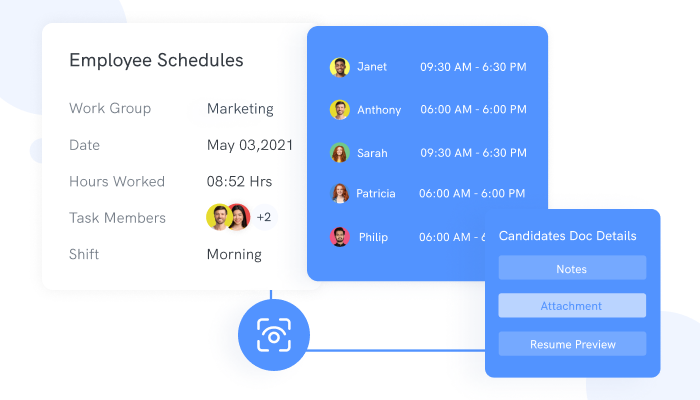 Recruitment – Definition
Recruitment is a lengthy and continuous process. Recruitment is a term used to actively search and hire suitable candidates for a particular job or position in a company. The hiring process involves many different steps. All those steps are included in the term recruitment. It starts from searching for suitable candidates for a job until he gets chosen for the job.
Steps To Make the Recruitment Process Smoother
The recruitment process may vary from one organization to another. However, there are some steps that an employer can choose to take to make the entire recruitment process as smooth as possible. These steps are mentioned below.
- Compare various types of recruitment software and choose the most suitable one.
- Establish multiple expectations and standards for the right job candidate.
- Take dynamic steps to include new employees with all-inclusive "on-boarding."
- Stay at par with the best practices and latest trends in the recruitment process.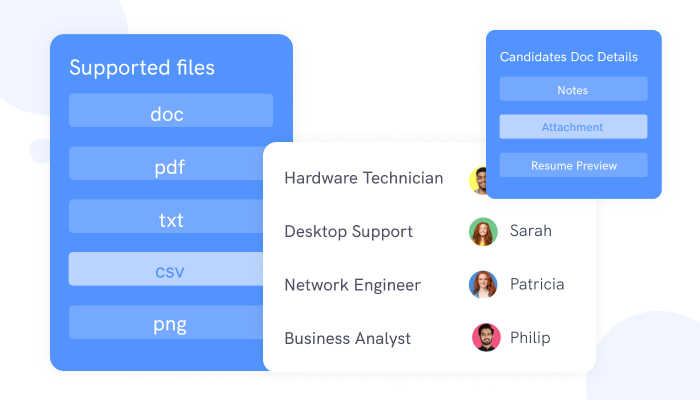 Any multinational company will outline what a specific job necessitates. This will help the recruitment department create a profile of the best candidate. Then, the hiring department places advertisements to attract applicants. Some companies also use recruitment software for the same purpose. Finally, all the applicants are screened and interviewed based upon the predetermined criteria.
Once a suitable candidate is chosen, he gets hired and becomes a part of the company. This completes the recruitment process. Several companies consider it as something of great value in the recruitment process. That means they allocate sufficient resources and time to the entire process.
Track Job Applicants Efficiently With RecruitHire
There are several types of recruitment software available in the market. However, RecruitHire is different from the rest. You can simplify your entire hiring process and save your time with the help of this software. It can also help you with automation, job management, candidate tracking, Kanban boards, and workflow management.
Primary Features of RecruitHire
Several features of RecruitHire make it a pretty efficient recruitment software.
Candidates Tracking system
Sometimes it gets essential to find out about the hiring pipeline stage of every candidate. The RecruitHire software can quickly help you with that. It enables you to track all of your candidates with a real-time applicant tracking systems and recruit some of the best talents for your organization.
There are some types of jobs that attract many applicants. RecruitHire lets you search through all the applications according to your preferences. These preferences may be based upon experience, skills, job type, and job title. You can choose the right candidates based on these criteria and schedule an interview.
Automation
This feature lets you configure actions for each stage of the recruitment process. Create custom workflows to automate all the different tasks necessary in a recruitment process. With the help of this process, you can create workflows based on various triggers, such as when a new job is created, a new candidate is added, or there is a recent change to a stage of the recruitment process.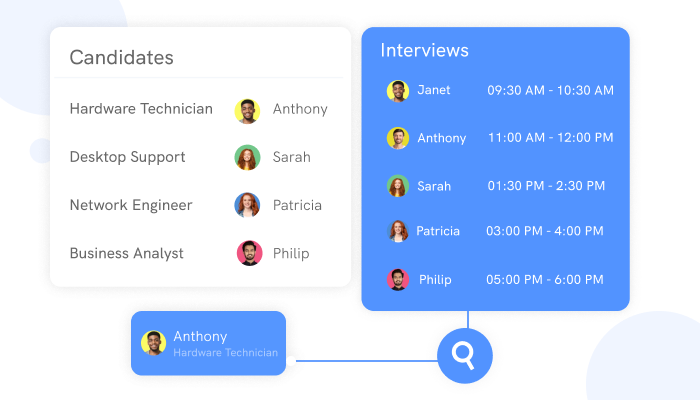 You can also use nodes to create custom flows for your company's recruitment process. You can easily automate everything from scheduling triggers for various events to sending notifications. You can design your flows and attach them to different candidates. The flows should reflect the recruitment process and be simple enough for the candidates to comprehend.
Resume Parsings
This feature lets you filter out the resumes of some of the most eligible and qualified applicants. It makes it simple for you to examine, extract, and save the resume data of various candidates. It is a pretty powerful resume parser.