If your organization is pretty extensive, you probably have several employees working for you. It is needless to say that you will feel the need to hire more experienced and skilled people when your business increases. This is a rather strenuous process that requires time and loads of effort. Thankfully, you may simplify the hiring process with the help of recruiting software.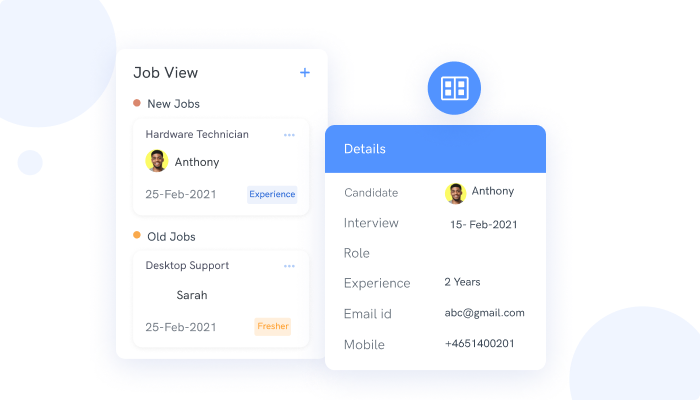 Recruiting software is a part of human resources management or HRM. The primary use of the software is to deal with job posts and attract the best talents for a vacancy within your organization. Apart from posting jobs, user-friendly and efficient recruitment software can also review resumes and interview all possible applicants.
It is pretty valuable for streamlining the entire hiring process. It automates the hiring process whenever it is possible to reduce workloads. Recruitment software makes it very simple for companies to hire new talents. It gets rid of paperwork and offers vital candidate search functions.
Where to Find a Helpful Recruitment Software?
When choosing an efficient and top recruitment software, you will find quite a few options. It is needless to say that almost every recruitment software vendor will offer recruitment features.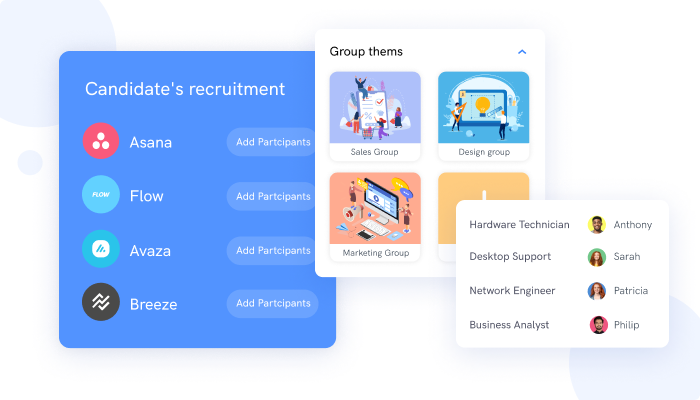 This makes choosing the best software seem like a daunting task. However, you can make this task simpler for yourself by noting all those features you require in your recruitment software.
Since it is recruitment software, you will find different vendor websites to find details about their recruitment software. Go through the features and compare their prices to decide which software to choose that can simplify your organization's recruitment process.
Proficiently Manage Your Recruitment Process with RecruitHire
RecruitHire is an ATS that can efficiently simplify your company's hiring process. It uses Kanban boards, job management, candidate tracking, workflow management, and automation to save your valuable time.
Features of RecruitHire
RecruitHire is a feature-rich recruitment software, which is also very simple to use. In addition, it comes packed with several helpful features, some of which are discussed below.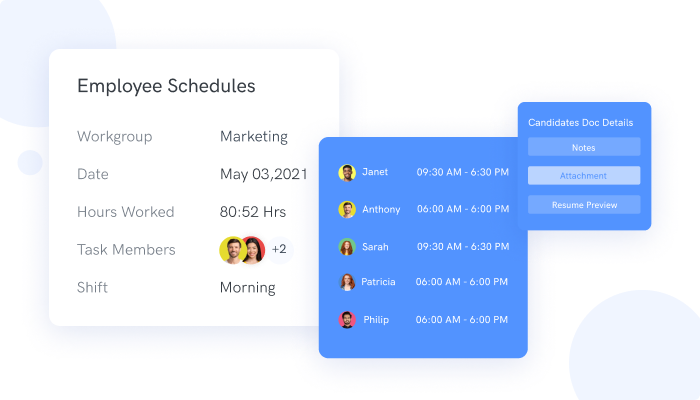 Candidate Tracking
This feature helps you keep track of every applicant's hiring pipeline stage. You can use this feature to track your candidates with the real-time tracking system. It makes hiring the top talents effortless for your organization. Set your preferences based on skills, experience, job type, job, title, and search for the most suitable candidates. Shortlist from the list and schedule your interview sessions.
You can quickly check the details of each applicant by clicking on their names on this software. You may also add necessary notes, preview their resumes, and review attachments. Finally, go through your candidates' skills, activities, and other crucial details to alter the screening process.
Job Management You can efficiently manage your applications, job postings, and applicant data thanks to the job management feature. For example, you may use this feature to find new candidates for new vacancies in your organization and set an interview with them.
This feature lets you create several job openings in just a few clicks. Just add the job titles, type, description, and the number of candidates required apart from relevant information. You can also track the number of applications for a specific job opening with a simple interface.
Automation
This remarkable feature of this software helps you configure actions for each stage. For example, a recruitment process involves several tasks. You can easily automate these tasks with the help of custom workflows. You can create such workflows based on various triggers, such as creating a new job, adding a new candidate, or changing a stage.
This feature of the RecruitHire software also lets you choose trigger names, create a webhook to initiate prompt notifications, and add a calling URL. Then, create an automated workflow that will outline all the steps required to hire new candidates into your company.
Resume Parsings
Are you finding it tough to find highly qualified applicants for a vacancy? With the help of the Resume Parsings feature of the RecruitHire software, you can easily filter out highly qualified applicants. In addition, you can analyze, extract, and store the resume data of your applicants with the help of this feature.
In recruitment management software, resume parsing is one of the best features. In layman's terms, resume parsing is an excellent way to identify keywords, skills, and so on. In addition, it proves to be somewhat helpful in sorting through numerous applications to find the perfect candidate.
This feature can efficiently and accurately sort through bulk resumes in the blink of an eye. This feature also allows you to spend less energy and time categorizing resumes manually. It can import the necessary fields and structure the different resumes.
Kanban Boards
With the help of this feature, you can visualize different recruitment stages in Kanban view. In other words, you can track and view different job openings in a card view through different stages of the recruitment process.
A Kanban board is a type of management tool that proves to help visualize work and maximize efficiency. It used columns and cards to manage the workflow. In addition, the Kanban board feature of RecruitHire enables you to use various shortcuts, such as drag-and-drop. This helps in enhancing productivity and simplifying strenuous HR work.
It is true that going through various job applications, shortlisting suitable candidates, carrying out the interviews, and choosing the final candidates is a long and challenging process. However, with the help of the RecruitHire software, you can simplify the recruitment process and ease out the entire process.